Here is a technique for faxing from ACT!, Word, Excel, PowerPoint - or any software by using eFax.com, an inexpensive internet based faxing service.

Sending
It can be used from the office, or anywhere you are on the web. You can fax in 3 basic ways:
1. From your computer, from ACT! with Outlook, send your document as an email attachment to the eFax Send Center and they'll convert it and fax it for you.
2. From the free MessengerPlus software, which makes it easy to manage your fax documents:
Sign and annotate faxes digitally
Combine, re-order, and delete pages
Add links to web pages or other eFax documents
3. Send faxes from the eFax website with a cover page and up to three documents. eFax will support many popular office and image file formats, such as: Word, Excel, Word Perfect, GIF and JPG.

Receiving
You also receive a fax number than can bring the faxes in to your email. This is handy for reading your faxes from anywhere.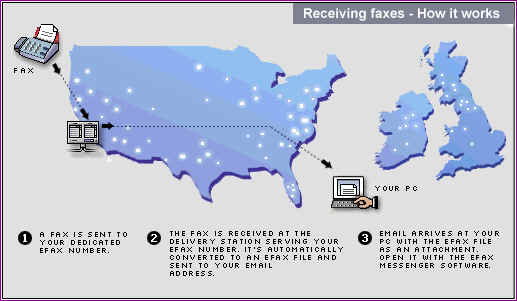 To receive a fax, simply check your email. You will find an attachment containing the fax. Just click and open to read it.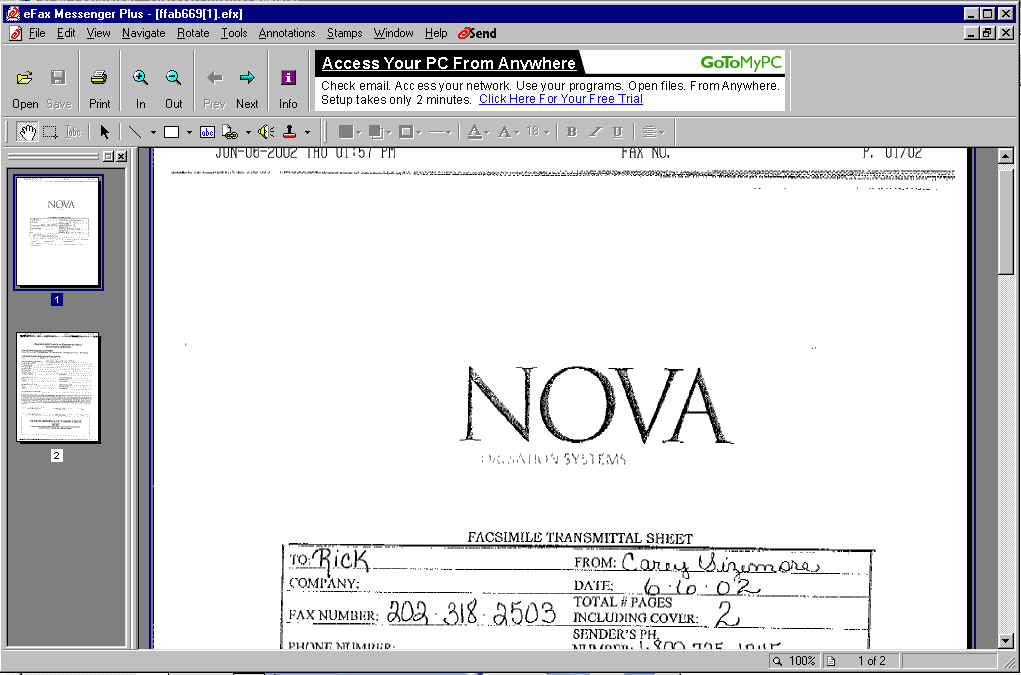 CICall.com
202-829-4444
202-318-2503 Fax
877-727-9070 Fax